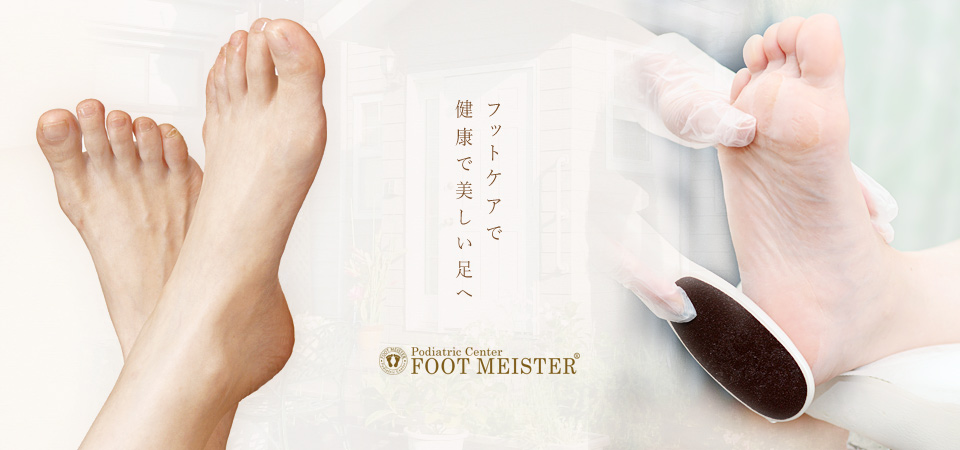 ◎フットケアスペシャリストのいるサロン FOOT MEISTER
◎足の痛みをケアします。
下記のような症状の方はお気軽にご相談ください。
There are calluses on the soles of the feet and on the toes.
The skin is partially thick and yellowish.
The keratin has a small core inside. You feel strong pain when you walk.
The sole is dry and rough.
Both sides of the nail have become brown or white.
Dirt tends to be deposited beside the nail.
You feel pain in the toes, at the base of the toes, the plantar arch, or the heel.
You cannot fully stretch or close the toes.
You are embarrassed for someone to see your feet.
Your toes are constantly bent & it is painful to fully stretch them.
◎In our clinic...
Our podiatrists handle each patient politely and provide guidance on prevention and recovery.
We provide a completely private space.
We commit ourselves to a clean environment. We use as many disposable items as possible, and instruments are fully cleaned, disinfected, and sterilized.
(Personal files and reducers are kept seperate.)